Water management and water security services
Ensure reliable water supply and quality
Water is an essential component in mining operations. Managing water effectively throughout the lifecycle of a mine is crucial for maintaining a continuous and productive operation. Without proper oversight of water usage, your operation is vulnerable to risks and failures at critical stages.
At rec, we provide comprehensive site-wide water management solutions to help mining operations solve their water security challenges, minimise waste and create efficiencies in water use, design and processing.
Holistic mine water and 
tailings management solutions
Our approach to mine water management is strengthened through the integration of our powerful proprietary software GDMS, a powerful tailings management tool that streamlines the design process. This immersive technology allows us to leverage geotechnical attributes in TSF design to deliver optimal recoveries and minimise waste to achieve water security throughout the life of mine.
The systems integrates specialist toolkits for tailings, surface water and groundwater, centralising visualisation of your project's water use and reporting. The platform also provides valuable insights into tailings deposition rates, inputs and outputs, water movement, sinks and overall water balances, empowering informed decision-making.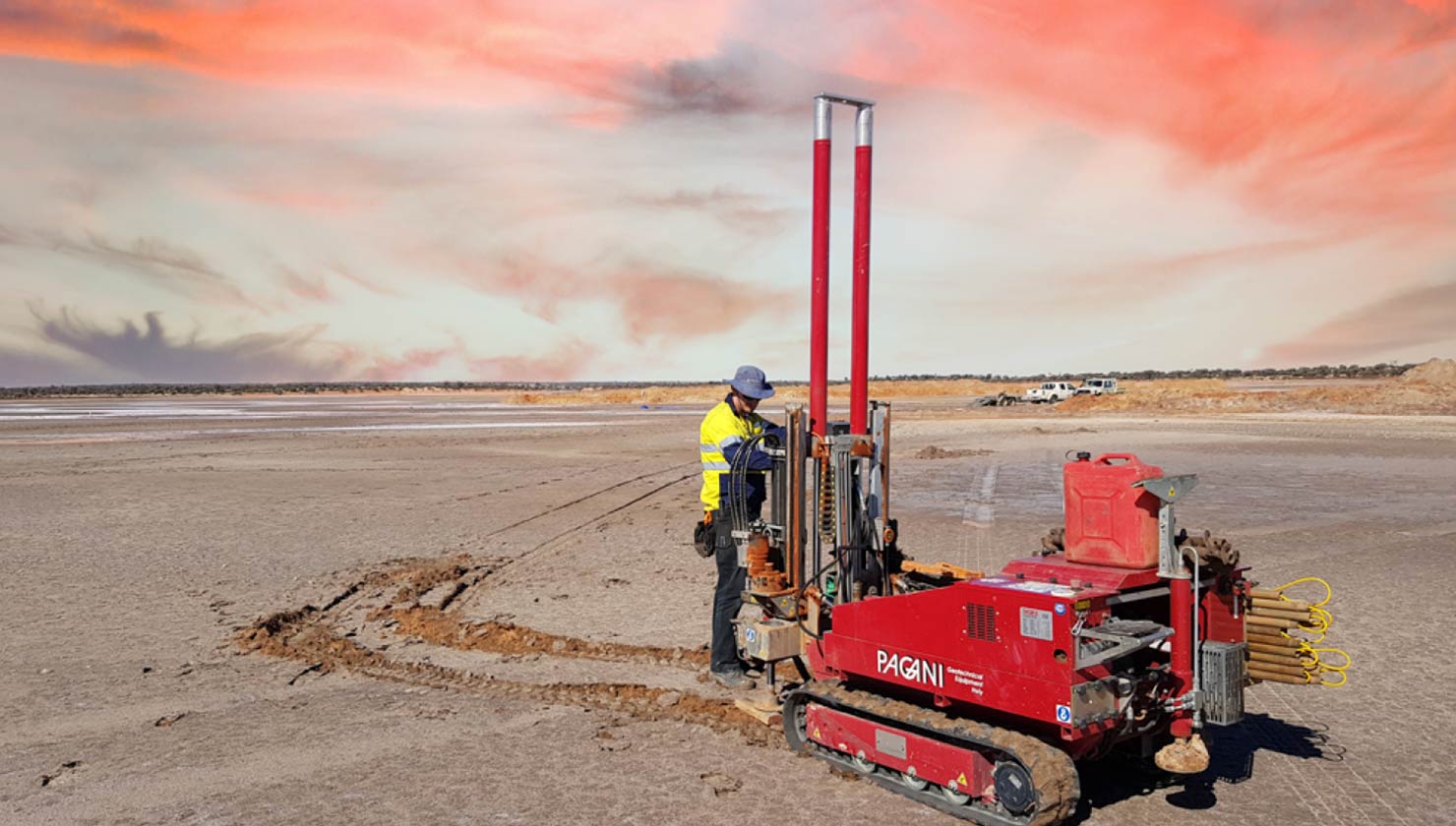 Water management solutions
Our water management solutions are designed for mining operations and have a proven performance in sustainable water strategy for some of the largest tailings impoundments globally. Our holistic geotechnical, hydrogeological and hydrological solutions help clients manage their water resources sustainably, covering all aspects of water in design including sourcing, treatment and disposal.
Backed by the capabilities of the GDMS software, we can significantly reduce the time required to develop a dewatering and groundwater management strategy, efficiently navigating complex environmental or operational challenges
Hydrogeological and Ground Water Management
Our experienced team brings fresh thinking to the challenges of managing, developing and protecting groundwater resource. We work closely with our clients to evaluate a site's groundwater characteristics to provide tailored solutions that prioritise efficiency throughout the project life cycle.
We provide expertise in developing water quality management plans, monitoring and reporting on water quality, as well as implementing remediation solutions when necessary.
Our services include:
Pre-feasibility and feasibility studies
Water balances
Integrated field services
Studying groundwater resource development and water supply
Field program planning and implementation for data collection and analysis
Dewatering (surface and underground)
Numerical modelling
Groundwater sampling, monitoring and modelling
Hydraulic modelling and structure design
Seepage analysis
Tailings thickening solutions
Future flow projections
Surface Water Quality Management
Our team of experts provides solutions for managing, optimising and monitoring the use of surface water resources. We conduct watershed and drainage studies to assess the impact of land use and other factors on surface water, including the identification of erosion and sedimentation concerns. We also provide design and construction services for surface water management systems, including stormwater management systems.
Environmental Water Monitoring and Compliance
rec stands together with operators and regulators to bring shared understanding and better outcomes that ultimately have an enduring impact on our connection with earth.
We strive to build industry experience in the audit and interrogation of tailings dam design, approval, operation and rehabilitation.
When it comes to monitoring and enforcing compliance with global TSF regulations and standards, our team's handling of tailings characteristics in design is enhanced by the power of our immersive software platform GDMS. This unique water in design and tailings software technology assists leadership teams and auditors to identify and monitor all material risks associated with tailings management arising from a company's activities.
This means technical concepts and plans are next level in terms of visualisation, communication and achievement of best practice outcomes.