GDMS - Tailings management software for safe mines
Streamline water and tailings management with immersive technology
Our proprietary tailings management software GDMS allows us to streamline tailings storage facility (TSF) design, operation and management at all stages of the mining lifecycle.
GDMS is an integrated cloud-based technology which can generate detailed 3D models of tailings storage facilities, enabling us to visualise and analyse the performance of each component. It also allows us to identify of potential issues before they arise and implement targeted solutions to mitigate risks and optimise performance.
This powerful software is behind the safe operation of tailings storage facilities globally, enabling mine operators to effectively manage TSF risk and optimise water as a resource while also facilitating Global Industry Standard on Tailings Management (GISTM) compliance.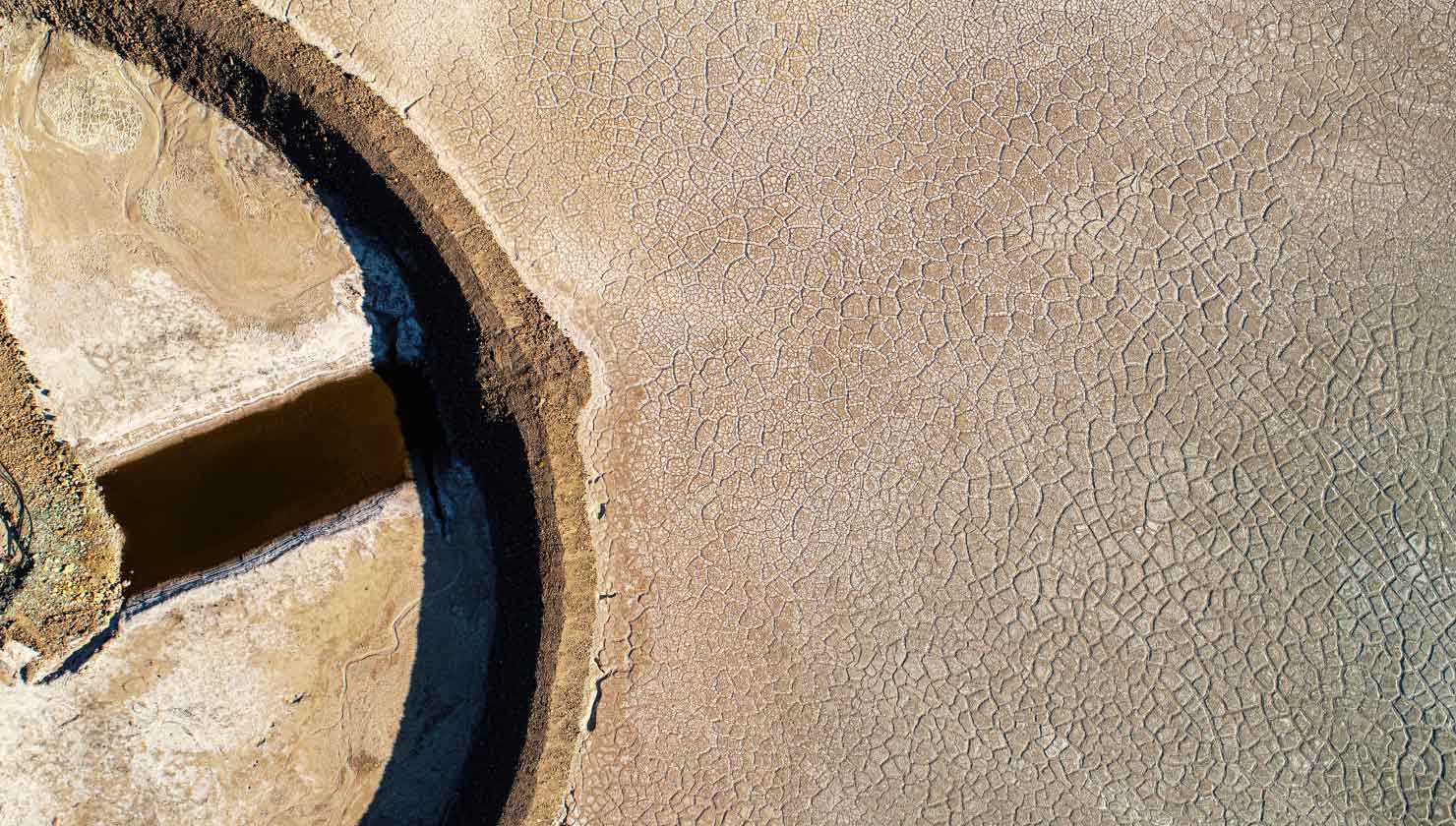 Redefining integrity in mine safety and sustainability in a single platform
From brand reputation to asset management and safety, GDMS is the only complete tailings management software which combines data management, design, reporting and compliance in one platform.With cutting edge software and our industry leading expertise, our support covers the full cycle of your TSF – from design optimisation to ongoing operation, ensuring adherence to regulatory and governance requirements.
Complete Water Management
GDMS offers a holistic solution to the management of water usage and waste in a centralised system. Its intelligent and precise 3D modelling capabilities optimise water in design and enhance project economics through the effective management of tailings water, surface water and ground water.
With active dam management, you can receive a constant visual representation of a project's water footprint to support decision making around the optimal use and movement of water around a mine site. View live capacity at any time, record water levels, inputs and outputs, ensuring full operational oversight and accountability.
Optimise Tailings Dam Design
GDMS streamlines the process of TSF design by considering all necessary design parameters and standards – balancing planning, environmental, risk and cost factors to ensure the facility is safe, efficient and sustainable.
Acting as a tool for optimal dam design, the software considers civil infrastructure and engineering factors to produce optimal designs. It can also validate that a TSF's construction meets design specifications and tolerances, ensuring continuous operational capacity.
Its predictive modelling capability allows for the visualisation of potential dam breaks, enabling risk mitigation and management over the life of mine. Deposition rates can also be modelled, enabling visibility over the rate and extent of deposition into the facility.
Manage TFS Risks Through Real-Time Monitoring
GDMS offers live monitoring of your TSF, including water balancing, in-flow and outflow monitoring. The platform offers real-time updates on groundwater levels and environmental indicators, and integrates climate metrics to enable informed decision making.
Autonomous loggers and instruments are satellite-connected and maintenance-free, ensuring uninterrupted operation and the continual integrity of your facility. Proactive trigger monitoring and immediate notifications support instant reaction to any breach, issue or change, without needing to be physically present in active operational areas. 
Geoscience Data Management
GDMS' web hosted environment creates a centralised and holistic knowledge base for any mine metric, including environmental and climate data, allowing continuous TSF modelling during operation.
Live data capture and 3D interaction is made possible by autonomous loggers on site, allowing us to visualise the TSF and estimate tailings capacity for a range of tailings properties, pond configurations and deposition configurations. By configuring the model with site specific geology, users can view how the tailings deposition will be affected by changes in mining operations and processes.